City tour of Puebla de los Angeles, UNESCO's World Heritage Site.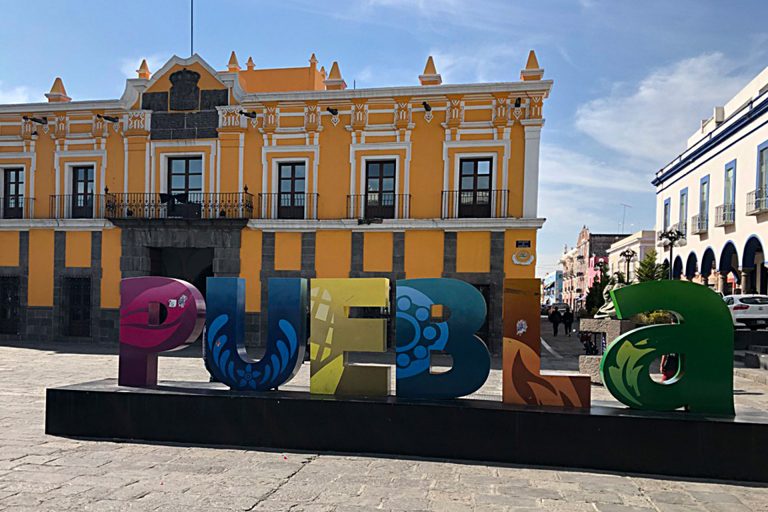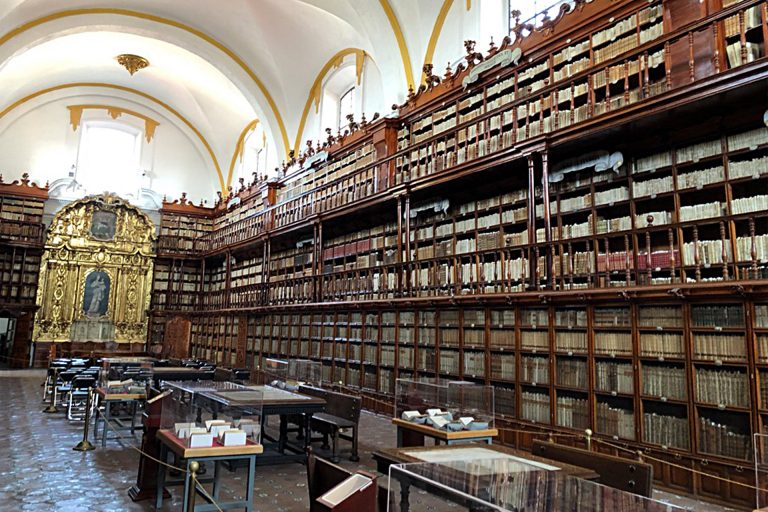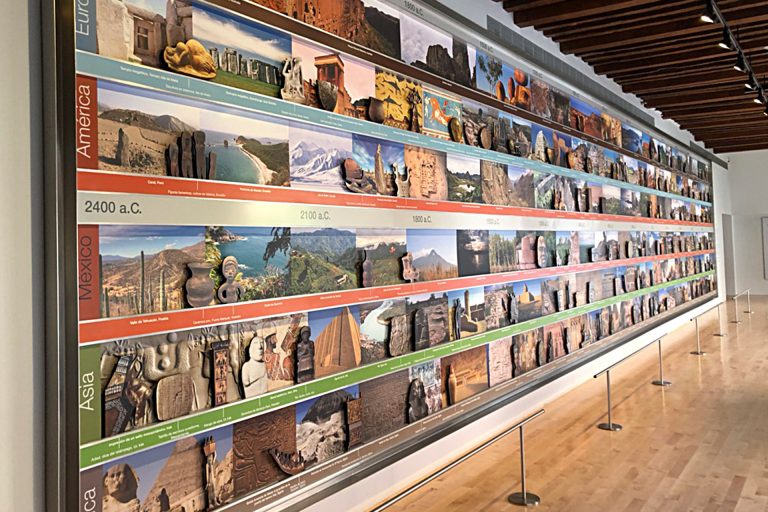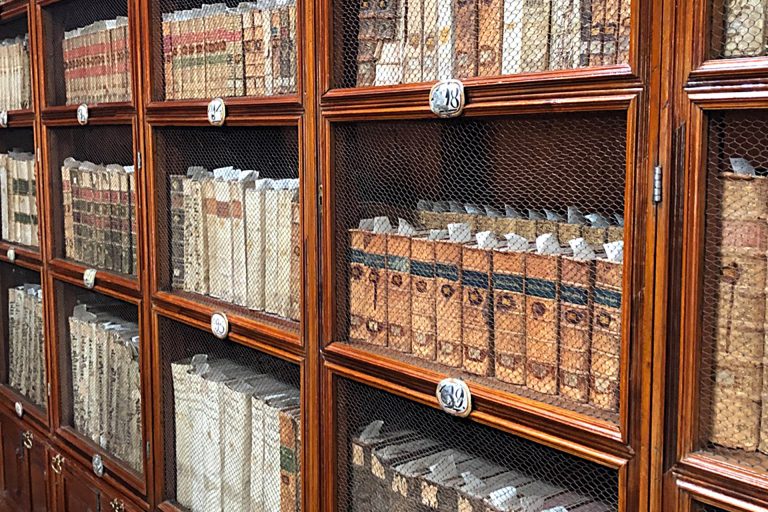 We start our tour at the El Callejón de los Sapos("Alley of the Toads"), a charming street famous for its colorful houses. We arrive early, because the early morning light is the best for taking pictures, and also to avoid the busy traffick around midday.
We continue on foot to Catedral Basílica de Puebla, an imposing temple in Herrerian style built between 1585 and 1649. The twin towers of the façade are seventy meters high.
We now enter the Biblioteca Palafoxiana. Founded in 1646 by Bishop Juan de Palafox, it became the first public library in the Americas. It holds over 45,000 books on the most diverse subjects and in several languages. Some of the works date from 1473 and 1475.
The Museo Amparo features different collections of Mexican art of all ages: prehispanic, colonial and contemporary. The most impressive display is a mural designed by architect Pedro Ramírez Vázquez called Línea del Tiempo ("The Time Line"),a graphic comparison of the evolution of culture in several continents.
La Capilla del Rosario is the masterpiece of the New Spanish Baroque style. Entirely painted with gold leaves, it shows in its lateral walls several paintings about the life of the Lady of the Rosary.
We cross the Calle de los Dulces ("Candy Street") and reach the Barrio de los Artistas, Across this artsy neighborhood sits the craft market El Parián. Puebla is famous for its colorful ceramic, called talavera poblana, dating from XVI century, and based originally on the ceramic from Talavera de la Reina in Spain.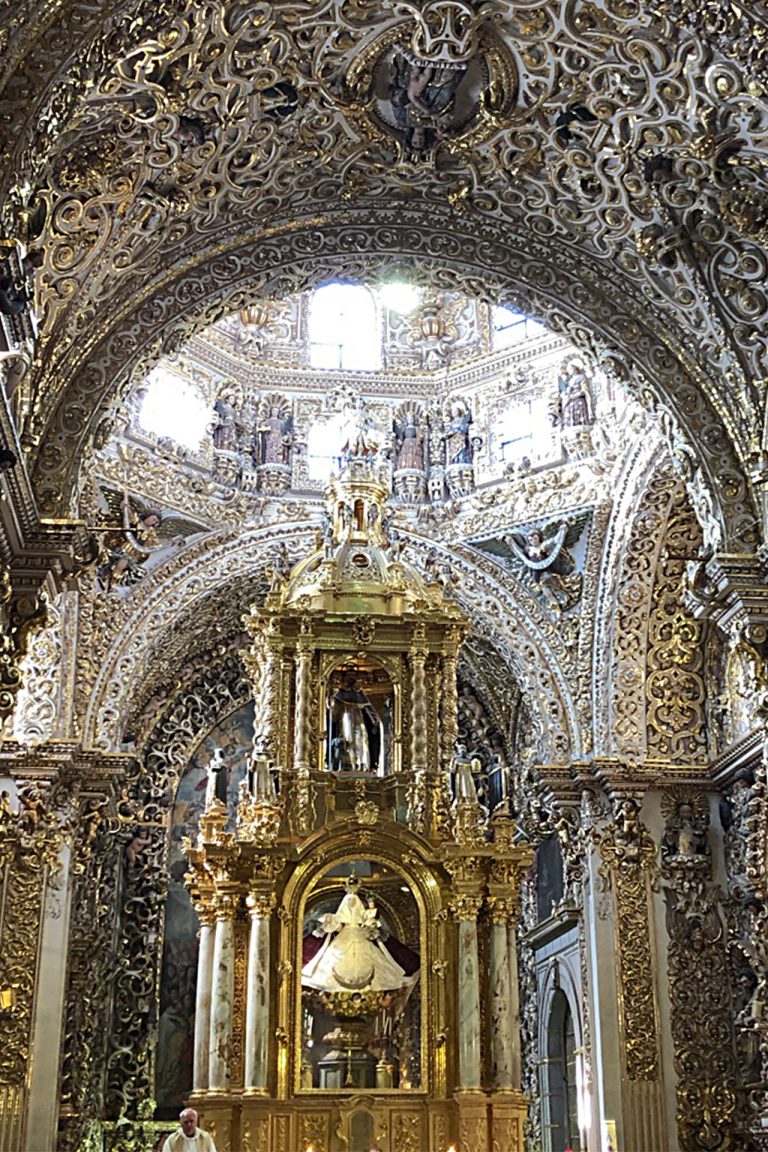 "Our gratitude to our guide Pachi, who has pampered us with great food, protected us in the mountains, and taken the time to bring us closer to the Mexican culture. it doesn't get any better!"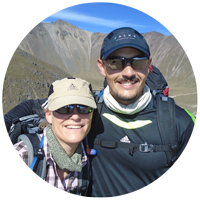 "I went with Pachi to the Nevado de Toluca, and it was wonderful. It was very cold and rainy, with poor visibility, but Pachi's professionalism helped us overcome the difficulties. His experience is remarkable, and his sense of humour, contagious!"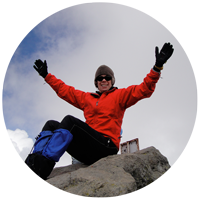 Dominique Strill (France)
"Pachi es un guía de primera categoría, la expedición invernal al Almanzor estaba organizada de forma minuciosa, y en cada paso que dábamos Pachi estaba cerca para animarnos, fue capaz de transmitirnos gran seguridad a todo el grupo, hizo que todo saliese genial. "