Expedition to the Mont Blanc (the Birthplace of Alpinism)
This is a must of all mountain enthusiasts: to climb the tallest Peak in the Alps, where the noble sport of alpinism was born in the late XVIII century.
We owe the invention of alpinism to Bénédict de Saussure, who, in 1760, offered a reward to whoever was able to find a route to the summit of the Mont Blanc. During the following 26 years, several expeditions failed, until, finally, on August 8th 1786, Michel Paccard and Jacques Balmat reached the top of Monte Bianco. Saussure himself will stand on top of Mont Blanc only a year later.
Mont Blanc (4,808 m.) is located between France and Italy. The normal route is relatively simple, although rather long, so we need to be in great physical form and also take a couple of days to acclimatize before going for the summit. This route is known as Le Goûter.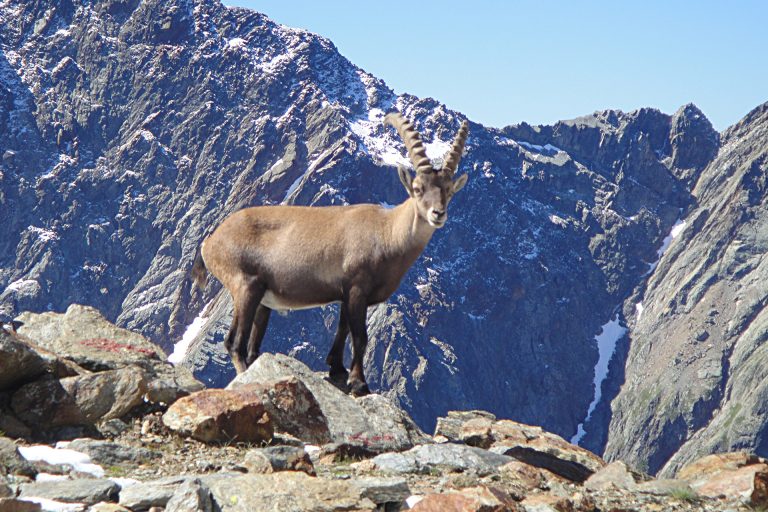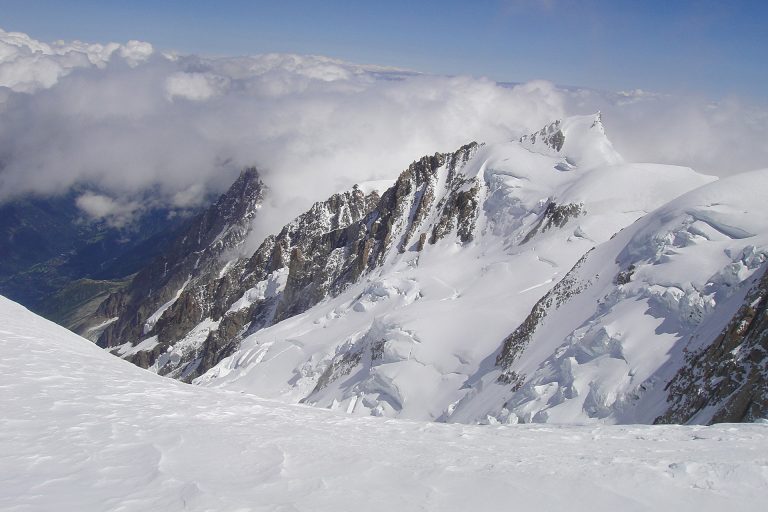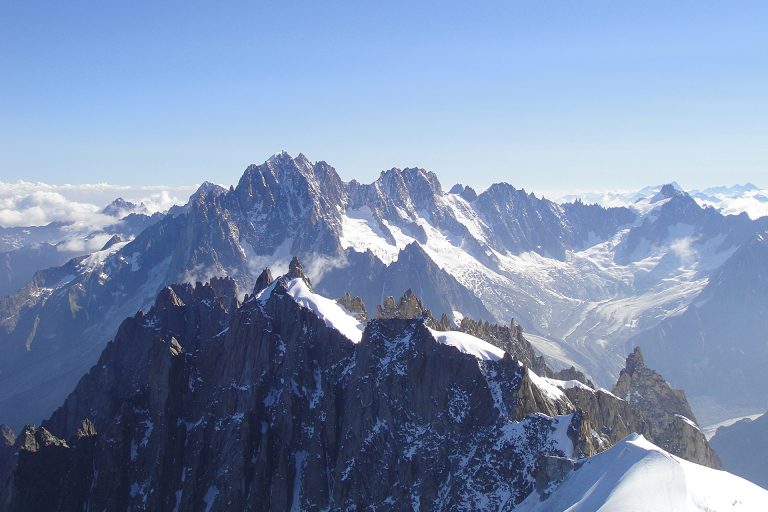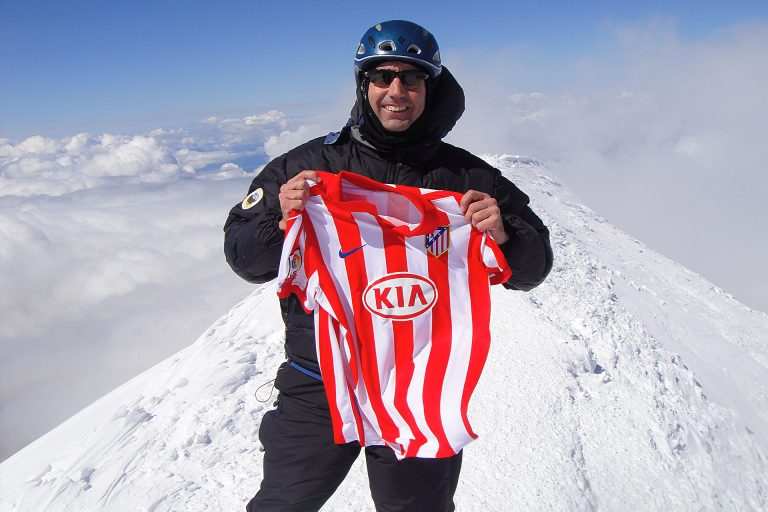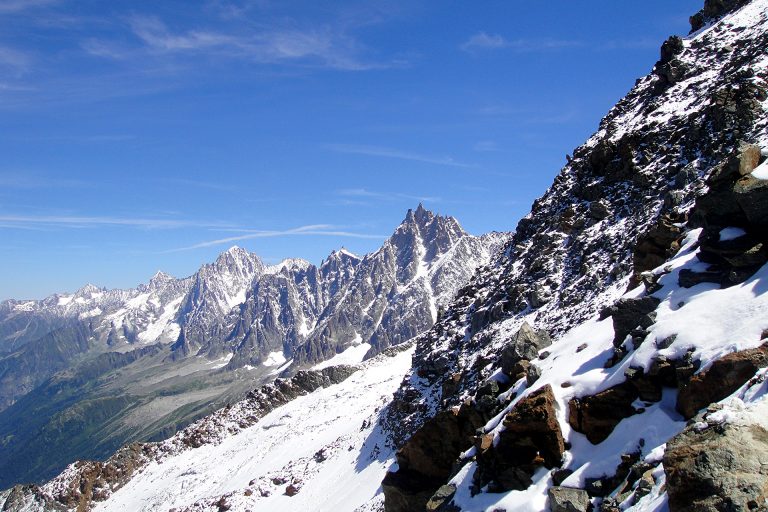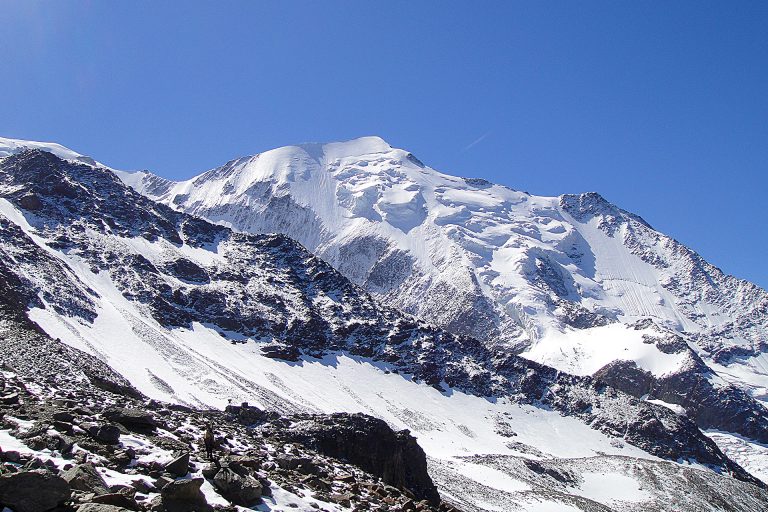 Plastic Double boots (or equivalent)
Trail running shoes
Sock Liners
Wool or synthetic thick mountaineering socks
Gaiters
Lightweight underwear, tops and bottom
Expedition weight underwear, tops and bottom
Shorts
T-shirts
Insulating layers, i.e. fleece vest and fleece jacket
Fleece pants or wind proof climbing pants
Pants windproof, waterproof and breathable (preferably Gore Tex)
Gore Tex parka
Balaclava
Sun Hat
Mountaineering gloves
Glacier Glasses or sunglasses with side shields
Storm Goggles
Clothes for wearing off the mountain (4 days)
Plastic Double boots (or equivalent)
Trail running shoes
Sock Liners
Wool or synthetic thick mountaineering socks
Gaiters
Lightweight underwear, tops and bottom
Expedition weight underwear, tops and bottom
Shorts
T-shirts
Insulating layers, i.e. fleece vest and fleece jacket
Fleece pants or wind proof climbing pants
Pants windproof, waterproof and breathable (preferably Gore Tex)
Gore Tex parka
Balaclava
Sun Hat
Mountaineering gloves
Glacier Glasses or sunglasses with side shields
Storm Goggles
Clothes for wearing off the mountain (4 days)
Mountaineering Ice Axe
Crampons
Trekking Poles
Head lamp and replacement batteries
Sunscreen and Lip balm (SPF 30 as a minimum)
First Aid Kit
Reading material, and/or small portable chess set
Camera and extra battery
Backpack (8¡50 litres minimum)
Duffel bags (with locks)
2 One-litter wide mouth water bottles-VERY IMPORTANT! Make sure to bring bottles for our hikes above base camp)
toothbrush/toothpaste and toiletries, including hand sanitizer
sleeping bag rated –5º C or lower