Expedition to La Malinche (Tlaxcala)
Duration: 1 or 2 days
Altitude: 4,440 meters (14,567 feet)
Vertical gain: 1,350 meters (4,430 feet)
Total distance: 16 kilometers (9.9 miles)
Total time: 7 hours (ascent 4, descent 3)
Terrain: simple
Three hours of aerobic exercise per week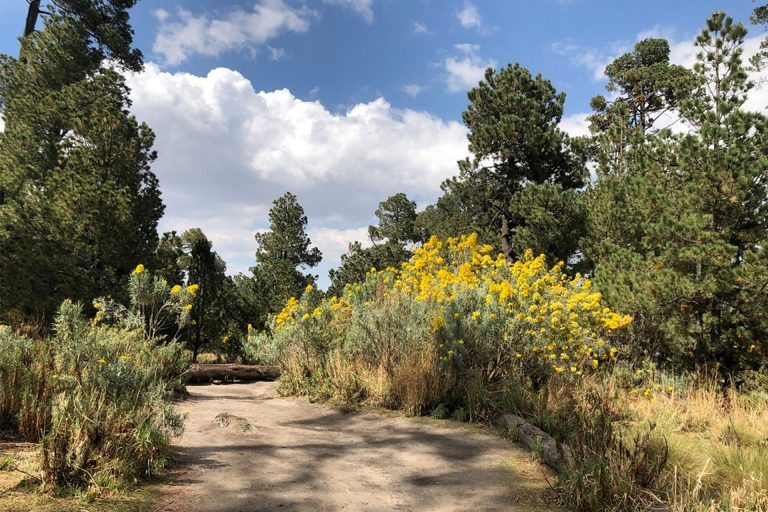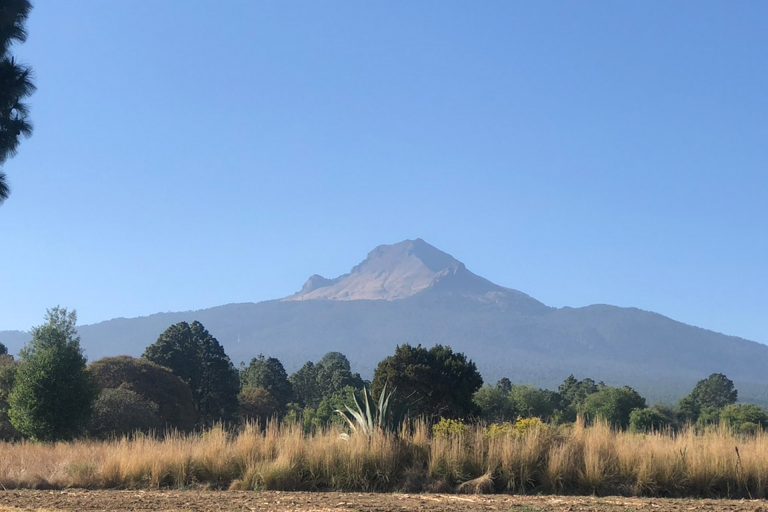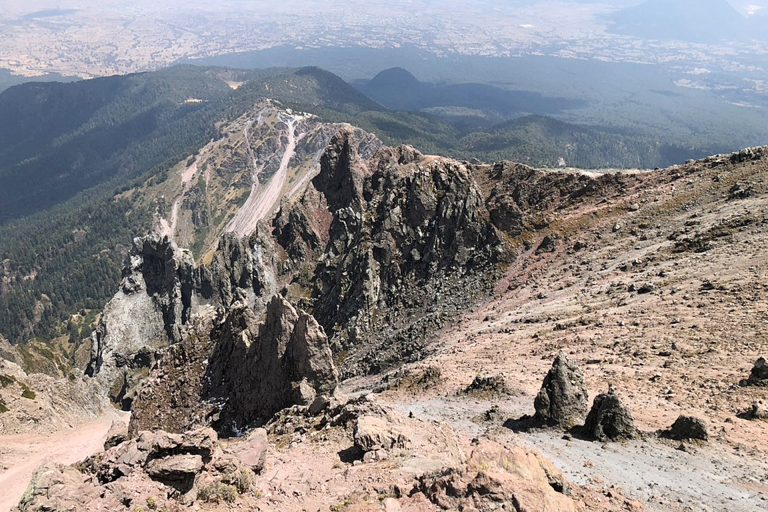 La Malinche or Matlatcuéyetl is a 4,440 meter volcano (14,567 feet) in the state of Tlaxcala, less than an hour away from Puebla, and two and a half hours from Mexico City.
It is a great mountain to get started as a mountaineer, as its classic route is technically simple. It does require good physical condition, though: the vertical gain is over 1,250 meters, and the distance is about 16 kilometers round trip. The average duration is between six and eight hours, it does depend on the fitness level of each participant.
This volcano is often climbed as a preparation for one of the nearby five thousanders, Iztaccíhuatl o Pico de Orizaba, because it allows us to spend quite some time above 4,000 meters.
From the parking lot of the Centro Vacacional "La Malintzi", we walk for several kilometers through a beautiful forest, which takes as to the tree line, at about 4,000 meters, where the trees just disappear.
After a short break, we start up a slope that leads to the summit ridge, at 4,350 meters. From the ridge we climb a rocky section, where the use of helmet is mandatory. Half an hour later we reach a false summit, from where we contemplate the impressive crater of this volcano. From there we still climb eight additional meters, and reach the summit.
On a clear day, we have a breathtaking view of the three main Mexican volcanoes, Iztaccíhuatl, Popocatépetl and Citlaltépetl or Pico de Orizaba. The descent is done along the same ascent route.
Dryfit underwear
Trekking boots or sports shoes and socks
Gloves
Polartech-like pants and jacket
Goretex or similar pants and jacket
Winter and sun hats
Bandana or Buff (optional)
Helmet (provided by AdvenCulture)
Crampons (provided by AdvenCulture if needed)
Walking poles (can be rented from AdvenCulture)
Sun glasses
Sun & lip screen
2 liters of water or sports drink
Medium-size backpack (30 l)
Your favorite snacks (for instance, sandwiches, chocolate, dried fruits, protein bars, cookies, etc)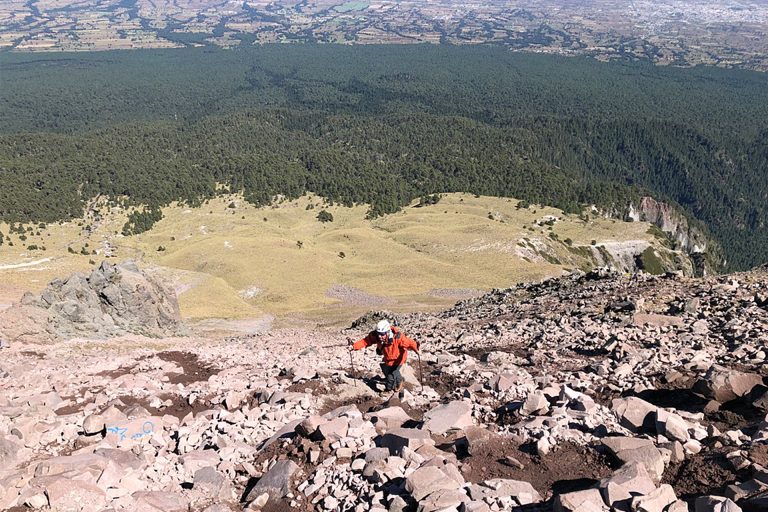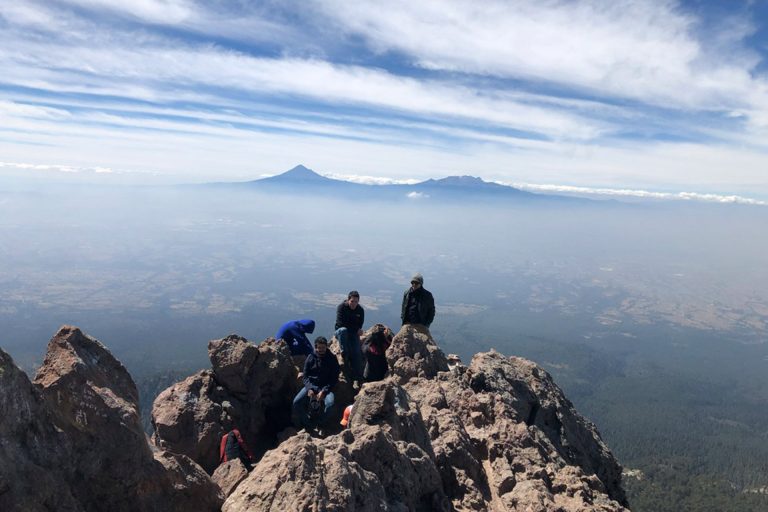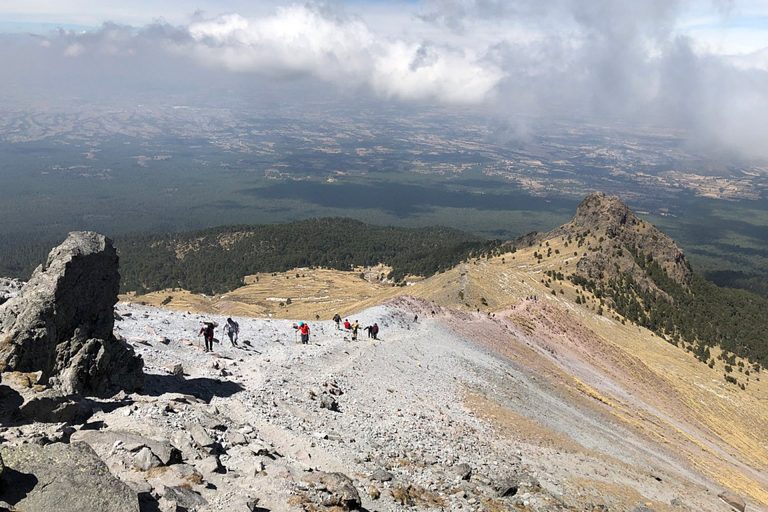 "Our gratitude to our guide Pachi, who has pampered us with great food, protected us in the mountains, and taken the time to bring us closer to the Mexican culture. it doesn't get any better!"
"I went with Pachi to the Nevado de Toluca, and it was wonderful. It was very cold and rainy, with poor visibility, but Pachi's professionalism helped us overcome the difficulties. His experience is remarkable, and his sense of humour, contagious!"
Dominique Strill (Francia)
"Pachi es un guía de primera categoría, la expedición invernal al Almanzor estaba organizada de forma minuciosa, y en cada paso que dábamos Pachi estaba cerca para animarnos, fue capaz de transmitirnos gran seguridad a todo el grupo, hizo que todo saliese genial. "