The Monarch butterflies arrive in Mexico
AdvenCulture takes you to the Sanctuary of the Monarch butterflies at Piedra Herrada, considered a World Heritage site by UNESCO.
Watching this natural wonder is one of the most beautiful things you can experience. A sense of serenity will embrace you while you observe this enormous family of tens of thousands of colorful butterflies fly.
The Monarch butterfly, or Danaus Plexippus, is one of the longest-living species of Lepidoptera. They can last up to nine months, while most other species live only 24 days.
Each of the Sanctuaries has several million members; some of them, even tens of millions!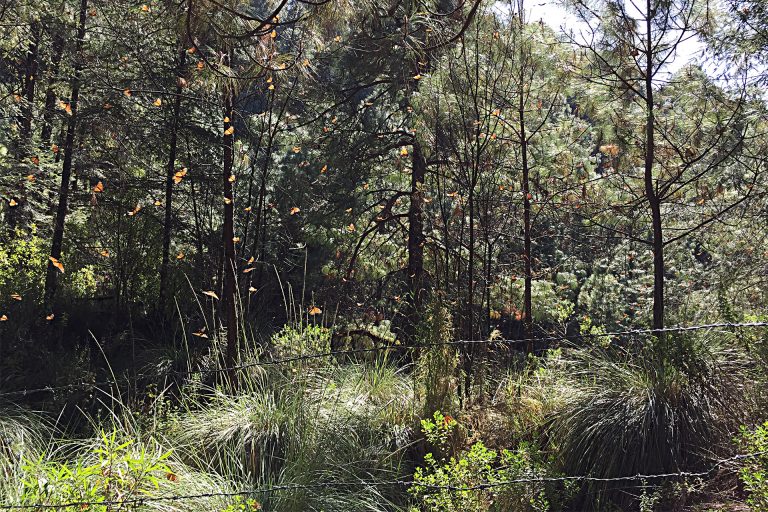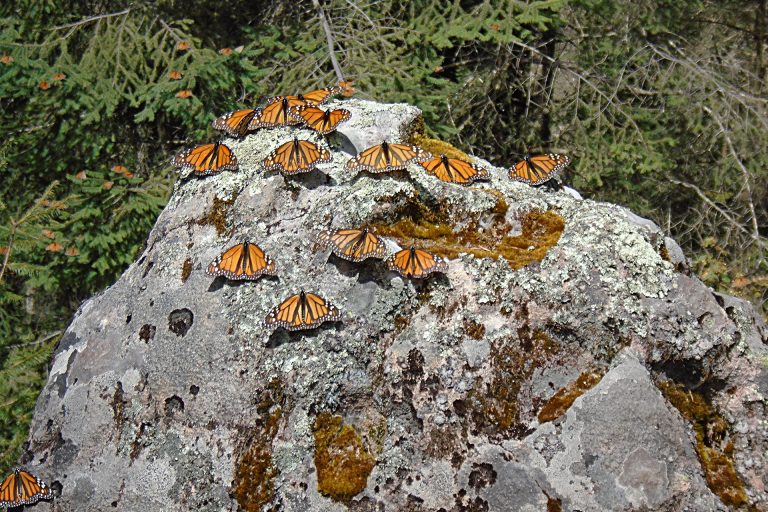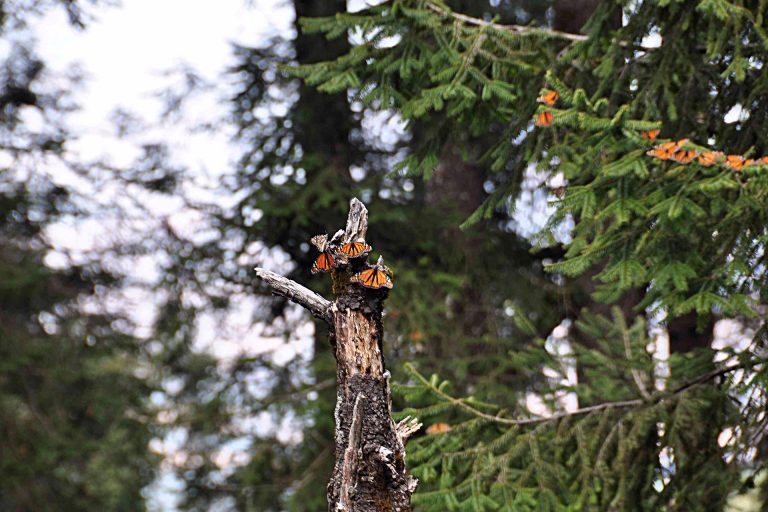 We organize regular tours during the months of December, January, February and March.
During the month of September, the Monarchs start a fascinating migration from Canada, fleeing the winter and the scarcity of food. At the beginning of November the first butterflies arrive in Mexico and gather at the sanctuaries in Michoacán and the State of Mexico.
Throughout the two-month trip, the Monarchs fly over three thousand kilometers, at a rate of 120 kilometers a day. They fly always in daylight, between nine in the morning to six in the afternoon. At night, they sleep in trees in groups of over 600 specimens.
In order to save energy, the Monarch take advantage of the air streams on the valleys, avoiding the hills. In this way, they only exert when the wind is weak, and they glide elegantly the rest of the time.
They settle in large colonies in the oyamel forests, at an altitude over 2,700 meters, shielded from the wind, and in the vicinity of water sources. At night, or on cloudy and rainy days, they form clusters, to maintain the heat.
When in the morning their bodily temperature reaches 15 Centigrade, thousands of butterflies start flying in the neighboring areas. It is a wonderful show that will stay with you forever.
"Our gratitude to our guide Pachi, who has pampered us with great food, protected us in the mountains, and taken the time to bring us closer to the Mexican culture. it doesn't get any better!"
"I went with Pachi to the Nevado de Toluca, and it was wonderful. It was very cold and rainy, with poor visibility, but Pachi's professionalism helped us overcome the difficulties. His experience is remarkable, and his sense of humour, contagious!"
Dominique Strill (Francia)
"Pachi es un guía de primera categoría, la expedición invernal al Almanzor estaba organizada de forma minuciosa, y en cada paso que dábamos Pachi estaba cerca para animarnos, fue capaz de transmitirnos gran seguridad a todo el grupo, hizo que todo saliese genial. "